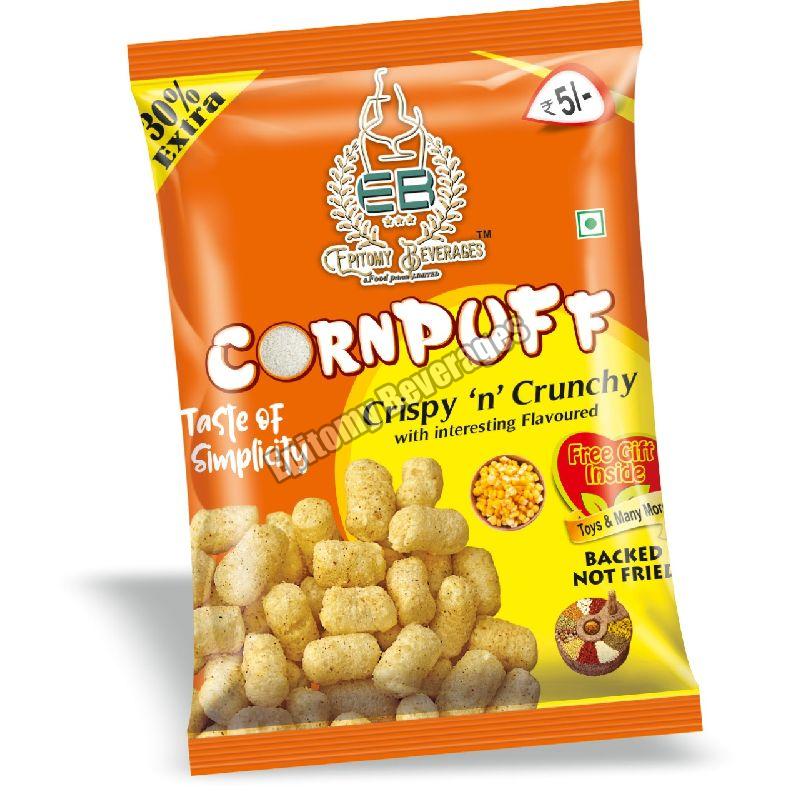 Corn Puff manufacturers are serving the best needs of the people who are looking for a cheap cost snack option. You can try out something mouth-watering.


There are no best means to enjoy some show or movie to sit comfortably with the family and have some special and tasty treat. Different kinds of snacks are manufactured by the companies to serve mouth-watering food items. Are you looking for something delicious, tasty, and affordable? If yes, corn puff surely meets your expectations.
Wonderful Smell


Even the smell of Corn Puff is longing. These products are quite popular across the country for their delicious taste. Available in ready-to-eat packaging, they are a healthy means as they are prepared in a very hygienic state by using the A-1 grade stuff that is high in nutritional value. Epitomy Beverages & Foods Pvt. Ltd is a renowned corn puff manufacturer and assures Hygienically Packed products. Fast production of the product makes for the amazing flavor, crispness, freshness, and long shelf life.
High Industry Standards


Our corn puffs are made prepared using quality approved stuff and preservatives at our hi-tech processing unit by following the predefined industry standards with the assistance of advanced tools and machinery. To give the simply perfect product to the customers, the whole manufacturing process is performed under the management of a team of quality test professionals. The team is dedicated to keeping the wanted quality and goodness of the product they give. The expert food professionals always aimed to give something new to the people that are adored by the people.
Are corn puffs good for health?


Corn Puffs possess a good amount of B vitamins, which are essential to complete health. Corn also gives the body important minerals - zinc, iron, magnesium, and copper. Corn is considered a source of antioxidants carotenoids, lutein, and zeaxanthin, which endorse eye fitness.
What are the things used to make puff corn?


Puff corn or corn puffs are puffed or even extruded corn snacks prepared with corn meal and baked. They are an extruded puffed corn snack that belongs in the snack group items prepared with corn rice, wheat, grits, or other cereals. Small kids can easily enjoy them with their friends.
Snack foods are affordable and tasty products that are offered in different kinds and are appreciated by users of different age groups. They are puffed or even extruded corn, one of the most admired and renowned snacks food in India and especially among the kids. The snack food product is recognized by different names and the more generic term corn puffs in special and can also be made to look similar to popcorn.
If you wish to try out something delicious without hitting your pocket, just shop for the cheap small packet of corn puff. Corn Puff manufacturers understand the importance of hygiene and give the product completely according to the food guidelines. A small packet will provide you with an amazing taste.